This webpage has been written by a Japanese Shiba inu breeder "Fujinoso" in order to familiarize "Mame Shiba inu" all over the world. If you do not know about "Shiba Inu", please learn it in the Shiba Inu page of the American Kennel Club.
What is "Mame Shiba Inu"?
Please look at the left picture in which two female Shiba inus are sitting. You may think that the left Shiba inu is adult, and the right one is her puppy. But, it is not true. Actually, both dogs are adult : the left is a "normal" Shiba inu and the right is a "Mame Shiba inu", which is small bodied Shiba inu.
"Mame" means a bean in Japanease. So, the word "Mame" is an adjective that means small like a bean. Japanese people loves tiny things. Some of Japanese Shiba Inu breeders has crossed smaller Shiba inus for the birth of very small Shiba Inu : Mame Shiba Inu.
Therefore, Mame Shiba inu is the pedigree Shiba Inu. But Japan Kennel Club, incorporated association for Japanese dogs, now do not register "Mame Shiba inu" as formal dog breed name. Mame Shiba inu, though it is the convenient name of small-bodied Shiba inu, is known around Japanese dog lovers in Japan.
TESTIMONIAL
We are pleased to receive many letters of gratitude from the owners of Fujinosou
Mameshiba, no doubt that our puppies were receipt as a member of the nice families,
And more people hear well of such families and become a fan of Fujinosou Mameshiba.
We are glad to introduce some of such letters.
Feature of Mame Shiba Inu
Size & Weight
We will tell about Mame Shiba inus adult dog's standard-size body. Its withers height is less than 35cm and weight is enough light to bring easily by woman. (We are speaking only about standard-size body which Mame Shiba raising in "Fujinoso" has. As is always the case with any dog breeder, we have Mame Shiba over the standard size.)
Nature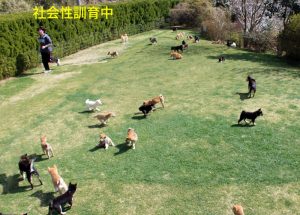 That is just Shiba inus one, because Mame Shiba inu is Shiba inu. Its territorial and loyal nature is better suited for watch dog. And its intelligence helps it learn many tricks.
In case of our Mame Shiba puppy, they become not shy because we let them play with their older siblings on the lawn everyday.
(please look at a right picture of "dog socialization").
Coat color
Mame Shiba inu has such coats as white, red, red-sesame, black as same as Shiba inu has.
Age
Mame Shiba inu dog lives as long as a Shiba inu dog, though they are smaller than Shiba inu.
Mame Shiba Puppy
This content shows you some Mame Shiba puppy pictures and movies. If you do not mind that web sites is written by Japanese and want to enjoy more puppy pictures, you can visit to this page in "Fujinoso". And if you want to watch more puppy movies, you can watch it on our YouTube channel.
How to purchase
First, please send your inquiry mail to us or contact us by completing the on-line form. We will tell about Mame Shiba inus dogs which we can sell you at this time. In your inquiry mail, please complete descriptions as below: full name, age, e-mail address, telephone number, post code, address.
If you have any queries, please do not hesitate to contact us.
For the visiter of this page
We will appreciate it if you talk to your family or friends about Mame Shiba inu. Thank you very much for reading this page!